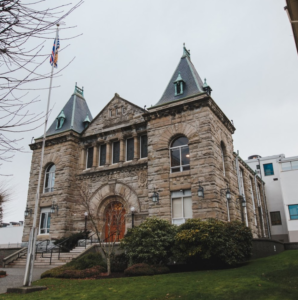 Do you have a court matter coming up, or do you need assistance with court litigation?
We accept that litigation is one tool that can validly be used to resolve disputes –  particularly in cases where the other party is unresponsive or does not genuinely wish to seek a resolution, there is urgency, orders are required for the possession, delivery, safekeeping and preservation of property, or in cases where there is a risk to a child or yourself.
We can appear for you in court, or assist you on an 'unbundled' basis.
We try to ensure that your litigation costs are as clear as possible. We can also fix costs in some circumstances – including fixed costs for the preparation of court documents and litigation advice.
Litigation Costs (We Represent You in Court)

We regularly appear in the Nanaimo, Duncan, Port Alberni and Courtenay Provincial and Supreme Courts.
The Provincial Court is mostly used regarding simple children and child support matters, and civil claims under $35,000. The Supreme Court has sole jurisdiction to deal with property matters following separation, divorce applications, and civil claims over $35,000.
We regularly assist clients with the following matters:
Family Law Provincial Court Applications or Responses:

all types of court appearances
trials
parenting
child support
spousal support
relocation applications
schooling disputes
contravention of court orders

Family Law Supreme Court Claim / Response on parenting, support and property division matters, relocation applications,  financial documents, initial advice, filing, assistance with service requirements, and court attendances:

all types of court appearances
trials
counterclaims, Family Claims and Responses to Family Claims
property division
divorce applications including desk order divorce applications
house sale orders
parenting orders
child support orders and recalculation
spousal support, and lump sum spousal support orders
relocation applications
schooling and parenting responsibility disputes
contravention of court orders

Request a free 15 minute appointment so that we can provide you with a more detailed quote.
Unbundled Legal Assistance (Self-Representation Assistance)

We also take on some 'unbundled' legal matters when appropriate and in client's best interests. With an unbundled approach, we assist clients in attending court on their own. We are not listed on the court record, we do not communicate with the other side, and we do not attend court. This reduces costs significantly for clients, while we can offer advice and support along the way and assist with more technical aspects of the case.
This approach significantly reduces costs because most litigated matters are listed in court on multiple occasions, with cases often remaining before the court for many months. Court hearings can sometimes last much of a day, and there are sometimes even significant court delays in obtaining minor procedural orders during busy list days. This often results in significant costs to clients as lawyers generally charge on an hourly basis. This is one of the major reasons for unexpected and large litigation bills. However, we need to be very specific about what particular documents we are preparing or assistance we are providing and this limitation does not suit all clients.
Request a Free First Appointment Now
We offer free initial legal quote for family law and dispute resolution issues. Use our contact form and we will get right back to you. Or call us now on 250-824-1255 to arrange an appointment: