We believe most Family Law issues can be solved collaboratively – reducing cost, time and stress. Nanaimo, Vancouver and Online across BC.
Collaborative Family Lawyers and Mediators
Solving Your Legal Problem…
What if your children, support and property division issues could be resolved in one day?
Mr. Greer was an incredible help for me. He was calm, kind and patient. He was able to give me excellent and sound advice that allowed me to make the best decision in regards to my current family matter. I highly recommend Mr. Greer and his team.
Nick is great! Very professional!
Sound advice, understanding and reasonable pricing.
Nick is an excellent lawyer and I recommend him without hesitation.
This is the best law firm we have dealt with in Nanaimo. Very informative, and quick responses to our needs.
Awesome. Had a great experience. Nick really helped set things straight, and helped finding a solid resolution . All around great! Thanks Collaborative law
Working with Nick is such a pleasure! His kind and calm style comforts everyone going through a though time. His knowledge and expertise is at the highest professional level. Highly recommended!
Extremely helpful professional service in a friendly no high pressure atmosphere. We are new comers in this area we chose Collaborative Law to assist us with our legal matters .They provided us with an excellent service to our absolute satisfaction Thank you Nick
Option 1 - Obtain a Quote (Free)
A free call to connect and outline likely costs for mediation (and explanation of our 1-day process), or costs for court, or document preparation.
Option 2 - General Advice ($150)
A one-off consult for general legal advice (but no specific advice, preparation or document review).
Option 3 - Detailed Advice ($600)
A one-off consult for specific detailed legal advice and strategy, including drafting or reviewing of documents or correspondence during the consult.
Committed to helping our clients succeed
Some of Our practice areas...

We can help you arrange a divorce or separation agreement with your former partner, including property division.

We offer a full range of options to resolve child custody disputes - including litigation, mediation, or collaborative divorce options.

Our 1-Day Divorce Program assists separating couples to resolve parenting, support and property division matters in a fast, cost-effective and low-conflict way.

We can assist in obtaining divorce certificates, usually without the need for you to attend court.

We offer a full range of dispute resolution options including mediation and arbitration.

Sometimes, court is necessary. We offer a free first appointment to advise whether we can assist and outline the likely costs.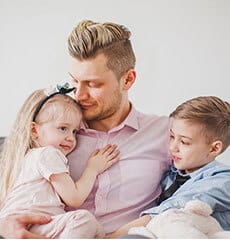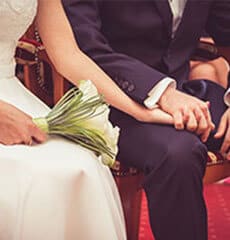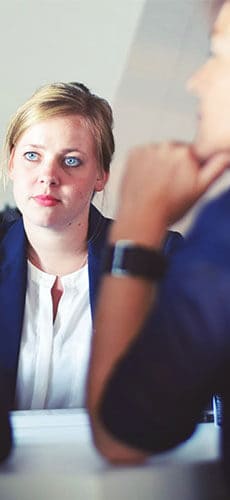 Collaborative Lawyers in Nanaimo

Free Initial Appointments
* We offer free 15 minute consultations at our Nanaimo office. These are a great opportunity to connect and obtain a quote. If you need specific legal advice, our fee is $150 plus tax for up to 45 minutes.

* For peace of mind, we also offer fixed fees for many legal matters.

We want to do what we can to remove stress from your legal matter, as much as we possibly can - made famous by our Guatemalan worry dolls each client receives.
* An information pack and legal costs outline at your first appointment, to remove the worry about uncertain legal fees.

Modern and Innovative Legal Assistance
We are a future focused and modern legal firm. Look forward to:
* Your own secure online client portal, where you can view your legal documents online.
* Simple English 2-page retainer agreements and other documents prepared in plain English.
* Environmentally focused - a mostly paperless legal office (except as required by law).
* A willingness to use all modern dispute resolution and peacemaker tools to assist you, not just Court.
Contact us for a Free first consultation!