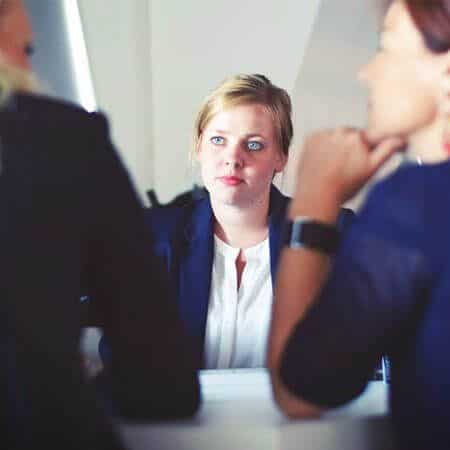 What is a separation agreement?
We assist parties in preparing separation agreements (post separation) and cohabitation or marriage agreements (for parties that are not separated, but want more certainty about asset division if separation was to occur in the future).
If you have separated from a partner, it is important to record any agreements regarding children and property into legally binding agreement.
Failing to prepare a separation agreement regarding a division of assets following separation carries significant legal risk.
The Risk of Not Preparing a Separation Agreement
There is legal uncertainty regarding the ownership of your property or parenting arrangements for children.
Banks are increasingly insisting on separation agreements before they consider new loans following a separation, to reduce their risk.
Without a separation agreement, you can also remain at risk of future legal claims.
You may be liable for Property Transfer Tax when you transfer property from your former partner. This can often be avoided if a property transfer is legally executed in a separation agreement.
Cost-Effective & Legally Enforceable
If you are in agreement with your former partner regarding a division of assets, a legally drafted separation is usually the most simple and cost-effective way to make that agreement legally enforceable.
Valid separation agreements do require honest and full disclosure of assets by both parties. If assets or income are being hidden, any agreement is open to challenge and the undisclosed assets can be attacked. For this reason, we may require disclosure of the following:
Your income tax returns and assessments (last 3 years);
Bank account / RRSP / RESP / TFS balances;
information regarding any real estate held by your or your former partner, whether in Canada and/or overseas, and – if already available – appraisals confirming their value;
information regarding any shares and investments;
Any business or trust profit / loss details; and
details of your liabilities including but not limited to FMEP liabilities, credit cards, store cards, personal loans, mortgages, personal and/or corporate taxation debts and contingent liabilities under contracts with third parties;
Time Limits Apply
Note that time limits apply for an application for property division or settlement. There is a two-year time limitation period for property division claims under the Family Law Act.
If you have reached an agreement with your former partner, we offer affordable fixed fees to prepare a binding legal separation agreement. Included:
The cost of taking your instructions;
Preparation of the Separation Agreement;
Execution of the Solicitor's Certificate;
Forwarding the agreement to the other side;
the preparation of up to two minor amendments to the agreement;
Provision of two certified copies of the agreement;
Safe keeping of an original or copy at our firm.
The fixed costs do not involve any solicitor negotiations with the other side, and do not guarantee that the other side will agree to your proposal. You should only request the preparation of a separation agreement if you have reached consent with your former partner. If you are not in agreement, further negotiation, mediation, or Family Law Act proceedings may be required.
We offer a first free interview to discuss your case – during which time you will be provided with an obligation free quote to prepare a separation agreement or take other legal action.
Independent Legal Advice
We also provide Independent Legal Advice (ILA) on separation agreements drafted by other lawyers.
We use a three step process, to ensure that the ILA requirements are met and you are fully informed, and to satisfy bank requirements.
We being with a first meeting with you to take your instructions and understand the background of your relationship.
We then review your Draft Separation Agreement. We are required to review the agreement in detail to ensure there are no legal irregularities – this process can take up to one week.
We prepare a written report to you regarding the separation agreement, and meet with you in office to answer any further questions you have and to execute the agreement.
Our cost for this service is $950 plus taxes.
Note that this service does not include negotiations with the other side regarding the agreement, or redrafting the agreement. If these services are required, they can be requested and are charged at our usual hourly rate.
Request a Legal Consultation Now
We offer a free initial consultations. Or call us now on 250-824-1255 to arrange an appointment, or click to book a free consult online: