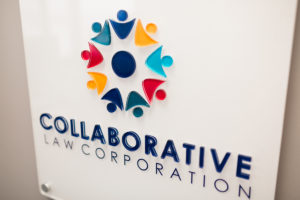 We provide a desk order (uncontested) divorce service for Nanaimo and Vancouver Island.
Our usual fixed fee for a desk order divorce is $1200 plus tax. This fee includes drafting court documents and a divorce order, corresponding with other party/counsel. The fee does not include filing fees or process server costs. Costs may be higher for some situations requiring overseas service, or other complicating factors.
In British Columbia, divorce applications is a Supreme Court legal procedure. The process involved filing several legal applications, including affidavits and other court documents.
The court may grant you a divorce if you or your spouse have lived in British Columbia for at least one year and you can show that your marriage has broken down.
Before an order for divorce will be granted, certain requirements must first be met:
you must have been separated for at least one year, or
one of you committed adultery, or
one of you was physically and/or mentally cruel to the other.
The second and third grounds are used rarely, and if the first ground is met (separation for more than one year) this is the court's preferred basis for divorce.
Further, the court will not grant divorce if child support issues are unresolved.
The process can take several months, and court filing fees are incurred in two main stages:
$210 when the initial claim is filed, (a $200 filing fee, plus $10 for the federal Registration of Divorce), and
$80 for you make the final application involving Requisition, draft order, certificate of pleadings, and affidavit paperwork.
If you wish to obtain a formal divorce certificate for your records, the courts will charge $40.
Request an Legal Consultation Now
We offer free fee first appointments for family law and dispute resolution issues. Use our contact form and we will get right back to you. Or call us now on 250-824-1255 to arrange an appointment: