The 1-Day Divorce Program
Family Mediation Nanaimo, Vancouver and Kelowna, and Online Across BC
Bank-Approved and Court-Enforceable Separation Agreements
What if your children, support and property division issues could be resolved in one day?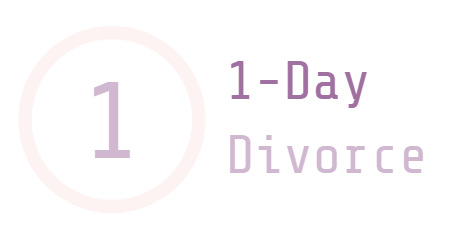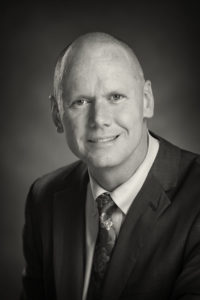 Collaborative Law Corporation (BC) is home of the "1-Day Divorce" – a faster, kinder, collaborative and cost-efficient no-court divorce option. Online across BC and in-person in Nanaimo, Vancouver, and in Kelowna.
Most people don't need to go to court after separation.
In fact, court can be an extremely costly, hostile and slow way to resolve property division, children and support issues.
We now offer the 1-Day Divorce program in British Columbia – another option for people wanting to resolve child and property division issues amicably,  quickly, and cost-effectively. Suitable for separating married and common law couples.
How Does it Work?
The 1-Day Divorce program is a based on a hybrid mediation – collaborative divorce model. The model uses a team based approach to find collaborative resolution for property and children disputes quickly and cost-effectively.
Similar to a mediation, the parties meet online or at our Nanaimo or Vancouver mediation rooms and in the Okanagan. Break-out rooms are available and the parties can begin in different rooms if required. We work with the participants to identify issues find solutions to post-separation issues. An evaluative mediation approach is used, with the family mediator actively suggesting options to the parties.
Similar to a collaborative divorce model, a neutral divorce coach, financial or children's expert, or arbitrator can also be present as an add-on option during the session as required by the separation circumstances. We often work with Bettina Plendl as a neutral financial advisor during more complicated financial settlements. Any agreements reached between the parties can be prepared as a legally binding separation agreement during the session. There is no need to go to separate lawyers to legally draft a meditated agreement reached, saving significant cost and time.
At our mediation centre, family lawyer and Chartered Mediator Nick Greer conducts most sessions – Nick is one of BC's most experienced mediators and has helped separating families though separation in many hundreds of family mediations. In the Okanagan, Shelly McLaughlin also offers the program independently.
None of the neutral participants (the family mediator, or optional financial or child experts) take sides between the parties or offer legal advice. The neutral participants are solely focused on helping the parties reach a resolution.
No party is forced to accept a resolution they do not agree with. If a tentative agreement is reached, the parties do have an option of taking the agreement to a lawyer (at their own cost) for independent legal advice before signing.
This program is not suitable for all cases or participants. Although this approach results in a resolution in the majority of cases, resolution is not guaranteed. Cases involving significant urgency or risk to a party may require litigation or another dispute resolution option. A joint application for a certificate of divorce may be agreed during the session, if required, but may take several months to process (and carries additional court filing fees of $210).
What is the Cost?
A benefit of the program is the significant cost saving over litigation, often 10-20 times less expensive. For property pools < $1M, each party pays a fixed fee of $1200 plus tax for the full-day session of up to 4.5 hours mediation plus a 2.5 hour allowance for preparation of a separation agreement draft. A further fee of $250 from each party is required for each individual intake session of up to 1 hour, file setup, and to confirm the mediation date booking.
Our fee is fixed as a full day needs to be allocated and staffed whether or not the full time is used. However, if the session ends without resolution within 2 hours, the fee is reduced by $500.
Optional Add-ons:
Neutral Financial Adviser (CFP, CFDS – Chartered Financial Divorce Specialist) – 3 hours – $225 plus tax each or as otherwise quoted. A financial adviser is strongly advised in matters where finances are under discussion.
Neutral Divorce Coach – $150 per hour plus tax, as required. Divorce coaches are certified mental health professionals with special training in Collaborative Divorce. They understand family dynamics and know how to support you through the emotional challenges of separation.
Neutral Child Specialist – $75 per hour plus tax each, as required (or $225 plus tax each for 3 hours). A Child Specialist is a certified mental health professional with special training in child development and can assist with suggestions and neutral advice in matters where children's best welfare is being discussed.
Independent Legal Advice – You are not required to bring a lawyer. However, we do not provide independent legal advice and you may bring your own lawyer to the session if you wish or consult a lawyer after a tentative agreement is reached. We do strongly recommend that you retain a lawyer trained in Collaborative Divorce. We can provide a list of local collaboratively trained lawyers.
Family Arbitration – If no agreement is reached, a Family Law Act qualified arbitrator can be delegated to make a legally binding decision (at an additional cost). Both parties must agree to delegation of the dispute to arbitration.
How Do I Get Started?
The best way to get started is to schedule either a free individual or joint initial information session with us to discuss whether a 1-Day Divorce Session is suitable for your particular situation.
You will meet with our family mediator who can explain the process in more depth, conduct a risk and suitability assessment, and answer any other questions you might have.
As mediators, we can meet with both parties together – and this sometimes makes scheduling your 1-Day Divorce session easier.
There is no cost for this brief meeting to explain the process and provide a detailed cost estimate.
If you wish to proceed, we will then schedule separate online or telephone intake sessions with each party. At the separate intake sessions, we will conduct a mandatory risk and suitability assessment as required by Family Mediation Regulations. We will obtain a list of your objectives, outline the program in more depth and answer any private questions you have. We will discuss the documents and disclosure required to ensure the session proceeds smoothly, and book the main mediation session.
"Court isn't the only option. We love exploring the best alternative dispute tools to help you find peace, healing, and resolution."
1-Day Divorce
No-Court Divorce Option
$
1200
+ tax and $250 intake session fee, each party (for assets < $1M)
Faster, Kinder, Cost-Effective No-Court Divorce

Separation Agreement Draft Included (if agreement reached)

Property Division, Childrens Issues and Support

Online family mediation across BC & in-person options